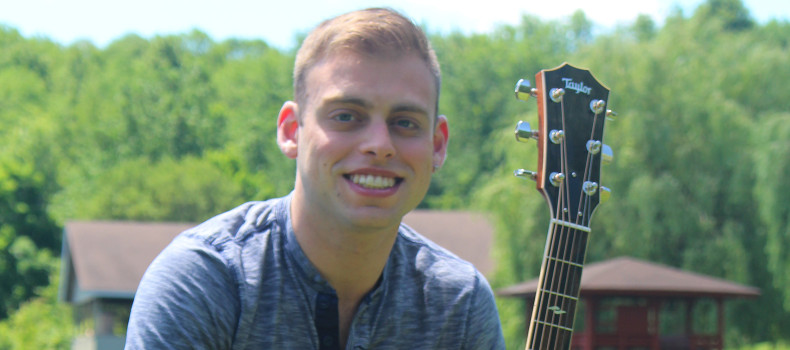 Catch Up with Emerging Artist Jacob "Spike" Kraus
Jacob "Spike" Kraus is one of Jewish Rock Radio's newest Emerging Artists. He released his first secular studio EP, 'The King's Beanie EP' in the spring of 2013, and released his first full-length studio album, "Shake Off The Dust,"  in April 2015. Twenty-four years old and currently based out of Astoria, NY, Jacob is in his third year as the Assistant Director of Youth Engagement at Temple Sinai of Roslyn, where he also serves as the Music Director. He has been song leading for over a decade at synagogues, day schools, and summer camps. He graduated from Muhlenberg College in the spring of 2013 with a degree in Music Performance. A member of the Jewish A Cappella group Six13, JSK believes in music's power as a community-builder. He travels the country singing with communities and using Jewish music as a tool to educate and engage the next generation of Jews.
We caught up with Jacob for a quick interview, and he played a crowd favorite original, Ki Eshmera.
You can learn more about Jacob at www.jacobspikekraus.com