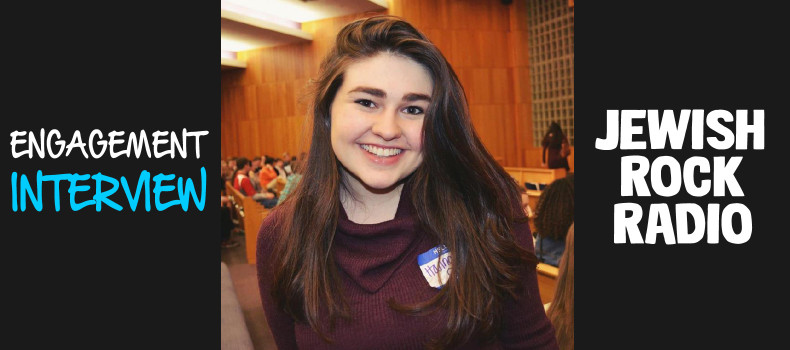 NFTY-EIE | Hanna Carr
The NFTY High School in Israel – Eisendrath International Experience (EIE) is a semester long (four months) program for high school students in grades 10-12 in Israel. EIE is an intensive academic program and is fully accredited by the Middle States Association of Colleges and Schools. The program was established in 1961 by the youth arm of the Reform movement, the North American Federation of Temple Youth (NFTY). Many of the leaders of Reform Judaism today are alumni of this program.
EIE is based on Kibbutz Tzuba, nestled in the Judean Hills, approximately fifteen minutes outside of Jerusalem, where the students live in dorm style housing. With very small class sizes, students take an advanced Jewish History class, an advanced Hebrew Ulpan, and their regular general studies courses to fulfill the requirements of their home high schools. While on EIE, our students become immersed in the study of the history, culture and Land of Israel. EIE offers a wide array of classes including Honors and AP courses, IB tutoring, and is capable of teaching nearly any course that is not listed in our program catalogue. We also offer a specially designed PSAT, SAT, and ACT prep courses, and many students take the ACT, PSAT, SAT, SAT Subject Tests, and AP exams while they attend EIE. Our students' home high schools highly endorse EIE, and welcome the opportunity to have their students participate in an international educational program.
EIE students have a unique opportunity to benefit from experiential learning. Tiyulim (field trips), are taken to visit whatever they are learning about in their Jewish history class. On average, 1-2 days a week are spent out of the classroom on field trips. There are also numerous week long trips throughout the semester, including a pilgrimage to Poland to study the Holocaust, a week in Gadna, a simulated Israeli army training experience, a week-long hike across the country from sea to sea in the north, and much more!
Are you tired of just looking at pictures in your history text book? This fall, spring, or summer semester, take your own!