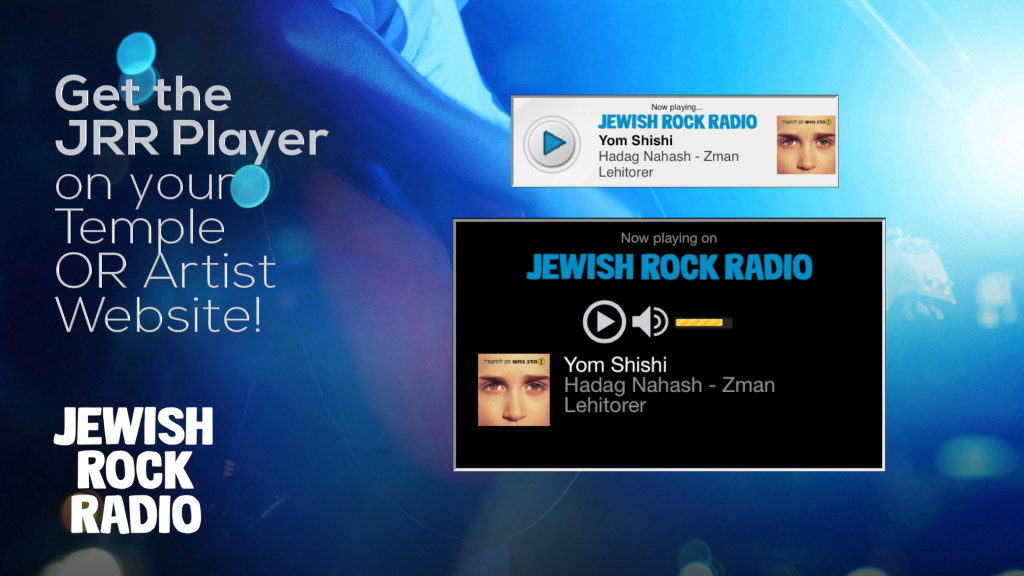 Jewish Rock Radio (JRR) is the first high-caliber online Jewish rock radio station, playing cool and contemporary music 24/7. Bring some of the excitement JRR offers to your congregation, Federation, artist, or camp website by installing the JRR Player. The JRR Player can make your website more dynamic and relevant, especially for younger website visitors, who can listen to cool Jewish music while they browse your site. This often results in visitors browsing longer!
When a visitor clicks on the JRR Player, it will play cool Jewish music. All visitors remain on your site; visitors are never redirected to any other site. Many congregations already use the JRR Player, as well as all URJ camp websites and dozens of Federations throughout the country. Getting the JRR Player widget on your site is quick and easy. Click here to get the JRR Player for your site. All you have to do is enter your info and we automatically redirect you to simple code to install the JRR player.
See the JRR Player in action!
JRR Player on a Federation website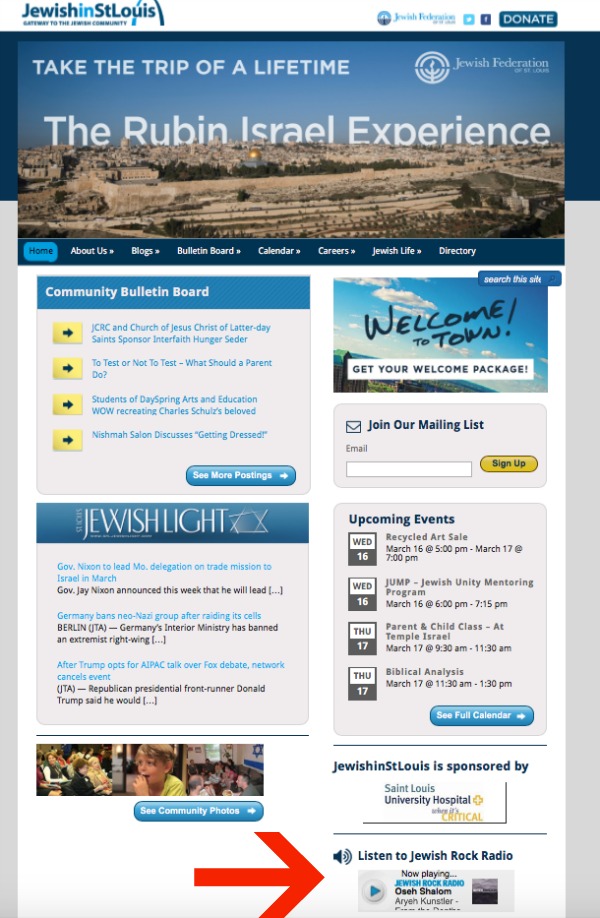 JRR Player on a synagogue website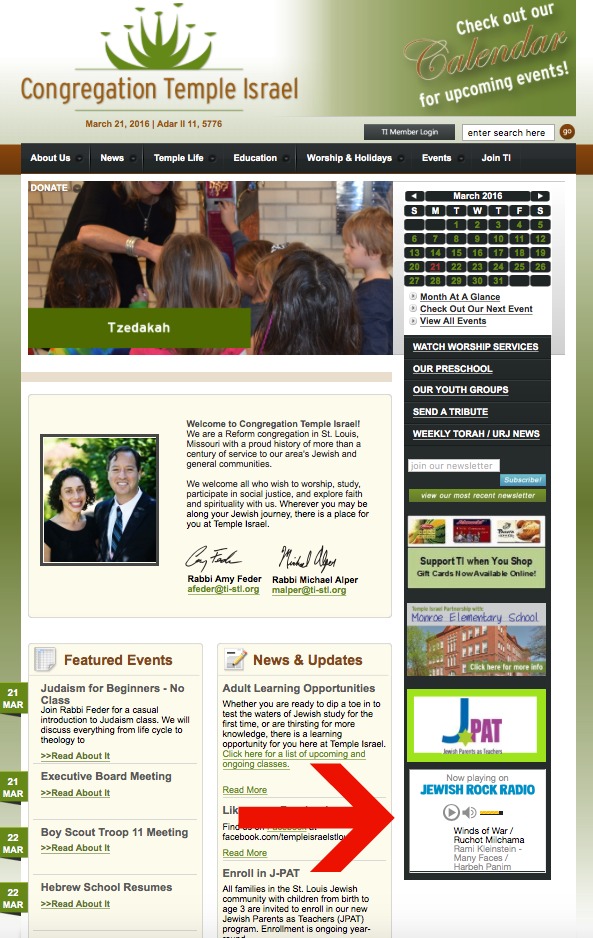 JRR Player on a camp website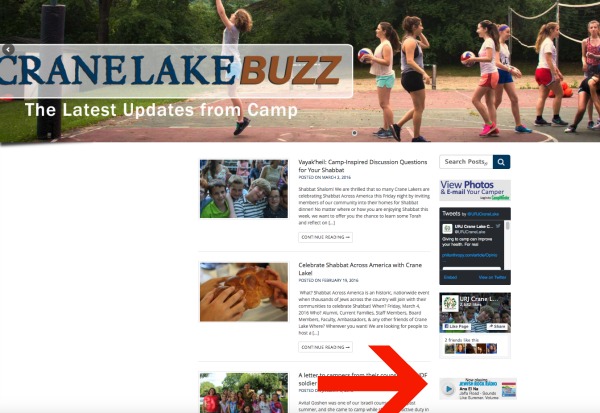 Submit this form and you'll be directed to a page with several JRR player options for your website: