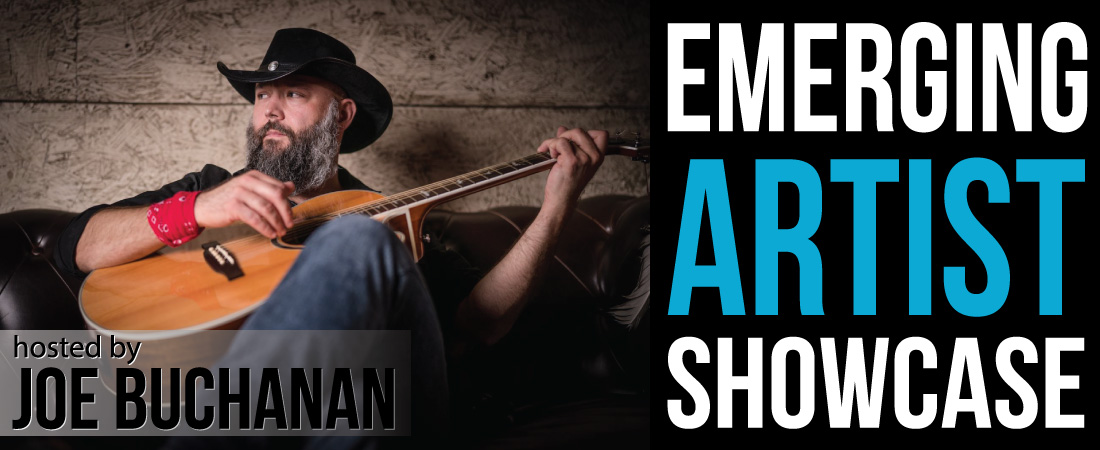 The Emerging Artist Showcase features new and exciting voices in Jewish rock, with host Joe Buchanan. This show is brought to you by the Gladys K Crown Foundation.
About the Host
Joe Buchanan is an Americana singer-songwriter from Houston, Texas. Upon converting to Judaism, he found his voice, values, and history in the Torah of the Jewish people. Buchanan has shared his music with Jewish communities across the US, and has taken the stage at notable Jewish events such as the Union for Reform Judaism (URJ) Biennial conference, Songleader Boot Camp, NewCAJE, and at the Atlanta Jewish Music Festival. His music combines the feel-good, toe-tapping elements of country, roots-rock, and folk genres of his Texas upbringing with his love of the complex melodic and harmonic character of Jewish scales and traditional tunes.
Playlists
Episode 49: Winter 2023
Episode 48: New Music for 5783
Episode 47: Jewish Star Favorites 2022
Episode 46: Songs for 2022
Episode 45: Chanukah 2021
Episode 44: Amazing Cantors
Episode 43: Jewish Star Favorites
Episode 42: Summer Mix Vol. 1
Episode 41: Prayerful Intention
Episode 40: Songs for 2021
Episode 39: Light
Episode 38: New Tunes for Fall
Episode 37: Songs of Joy and Praise
Episode 36: Joe's All Day Breakfast
Episode 35: Good Times!
Episode 34 featuring Julie Geller
Episode 33: New Year, New Music, New Artists
Episode 32: Light
Episode 31: Tons of New Jewish Music!
Episode 30: Renewal and Moving Forward
Episode 29: Music for the High Holy Days
Episode 28: Songs of Hope
Episode 27: Summer Mix, Volume 2
Episode 26: Summer Mix, Volume 1
Episode 25: New Music, featuring Jamie Marx and Noah Diamondstein
Episode 24: Tons of New Music, featuring Brianah Caplan
Episode 23: Good Times and Great Tunes
Episode 22: New Music for Cold Winter Days
Episode 21: New Tunes! Whoo!
Episode 20: Awesome Emerging Artists
Episode 19: High Holiday Days
Episode 18: Summer Mix, Volume 2
Episode 17: Sunshine, Smiles, and Good Times
Episode 16: Passover and Beyond
Episode 15: Faith, Belief, and Trust
Episode 14: Songs for the Open Road
Episode 13: New Music from the 2017 URJ Biennial
Episode 12, Awesome New Jewish Music
Episode 11, Crowdfunded Favorites
Episode 10, The Days of Awe, and Beyond
Episode 9, Love Songs
Episode 8: The Edge of Change
Episode 7: The Sound and Feel of Shabbat
Episode 6: Songs of Hope
Episode 5: Fest
Episode 4: Emerging Artists from SLBC 2017
Episode 3: The Light Inside
Episode 2: Songs of Strength
Episode 1, The Growing Landscape of American Jewish Music
Check out the Showtimes page for details and showtimes for all of JRR's celebrity-hosted shows!