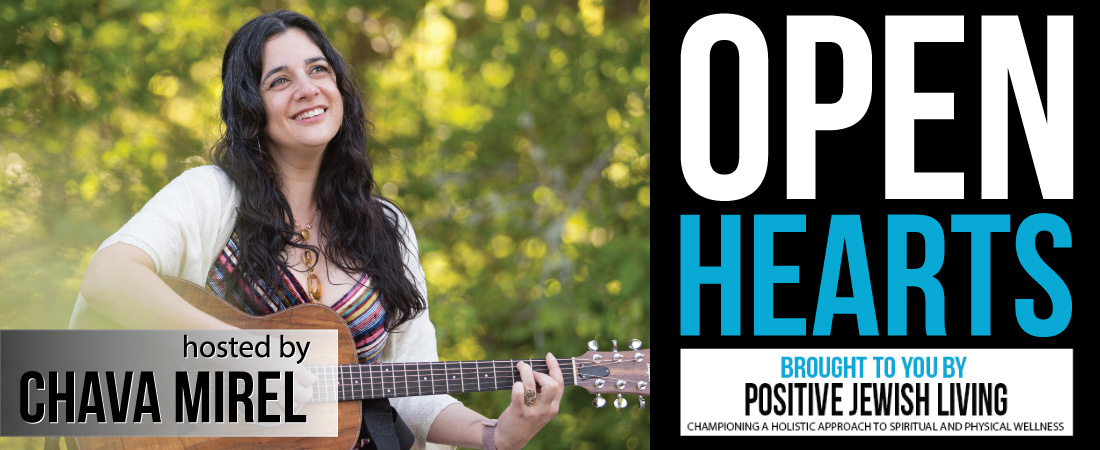 Each episode of Open Hearts is a soul journey into presence. Explore songs of connection, spirituality and love through the lens of mindfulness.
We would like to share a very special thanks to Positive Jewish Living for generously underwriting Open Hearts. Championing a holistic approach to spiritual and physical wellness, Positive Jewish Living provides resources for those seeking a fresh, accessible Jewish experience. Visit Positive Jewish Living on Facebook today, learn more, and join this extraordinary movement.
About the Host
Chava Mirel is a unique being in the world of music and spirit, defying classifications of style or genre. A multi-award winning musician and composer, Chava is highly sought-after for collaborations and recordings. Celebrated for her rich, luxurious vocals, lush harmonies, and rhythmic phrasing, Chava is also known for her loving and compassionate presence. Regardless of setting — spiritual gathering, concert hall, classroom or jazz club — she imbues her music and teachings with the universal themes of hope, caring, connection and inclusion. Chava is also proud to be the Cantorial Soloist and Musician In Residence at the historic Temple De Hirsch Sinai in Seattle, WA.
Playlists
Episode 6: High Holidays
Episode 5: Purim/Joy, Empowerment, Searching & Leadership
Episode 4: Chanukah/Light, Strength, Resistance, & Gratitude
Episode 3: New Year/Expansion
Episode 2: Release/Letting Go
Episode 1: Seeking Connection
Check out the Showtimes page for details and showtimes for all of JRR's celebrity-hosted shows!