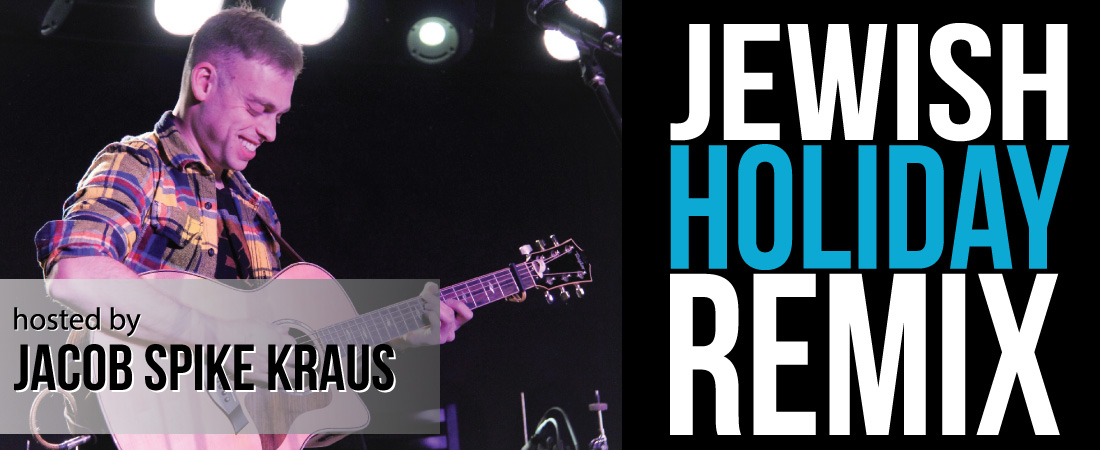 Jewish Holiday Remix explores the hidden and the holy in the music of our holidays. We'll look at the themes and unexpected connections hiding just beneath the surface of some of our favorite holiday songs as well as contemporary songs that are re-interpreting holidays in new and exciting ways.
About the Host
Jacob "Spike" Kraus is a singer/songwriter, educator & innovator based in New York City. His music has been included in the cantorial curriculum of Hebrew Union College – Jewish Institute of Religion, and is featured by Jewish Rock Radio, JKids Radio and PJ Library. Originally from Boston Massachusetts, Jacob has been song leading for over a decade at synagogues, day schools, and summer camps. Now he spends his summers touring Jewish summer camps across North America – performing, teaching, and just being generally "camp-ful."
Playlists
Episode 19: Music of our Holidays
Episode 18: Shabbat 2.0
Episode 17: Simchat Torah
Episode 16: Shavuot 2.0
Episode 15: Purim 2.0
Episode 14: Tu BiShvat 3.0
Episode 13: Chanukah 2.0
Episode 12: Selichot
Episode 11: Tu B'Av
Episode 10: Shabbat
Episode 9: Shavuot
Episode 8: Passover 2.0
Episode 7: Tu BiShvat 2.0
Episode 6: Chanukah
Episode 5: Sukkot
Episode 4: High Holidays
Episode 3: Passover
Episode 2: Purim
Episode 1: Tu BiShvat
Check out the Showtimes page for details and showtimes for all of JRR's celebrity-hosted shows!