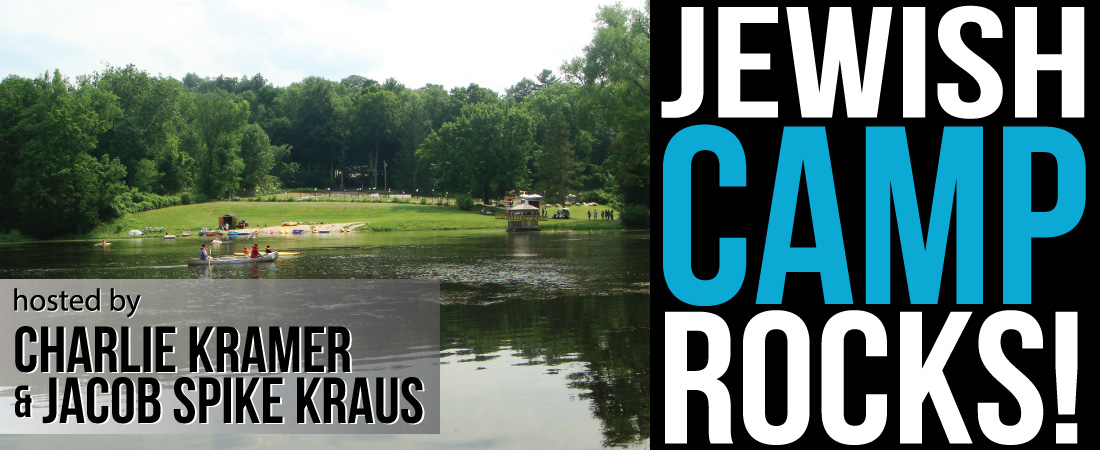 Jewish Camp Rocks features the music that is electrifying Jewish summer camps throughout North America.
About the Hosts
CHARLIE KRAMER Based in Los Angeles, musician and songleader Charlie Kramer weaves performances rooted in deep connection, expertly combining song and spirit for an unparalleled communal experience. Charlie's music, indie folk-rock rooted in celebrating Jewish tradition, stems from a lifelong spiritual journey — one that he has made his mission to share with listeners through magnetic, intimate, soul-driven songleading.
JACOB SPIKE KRAUS is a singer-songwriter from Boston. Currently based out of Astoria, NY, Jacob is in his third year as the Assistant Director of Youth Engagement at Temple Sinai of Roslyn, where he also serves as the Music Director. He has been song leading for over a decade at synagogues, day schools, and summer camps. He was the Head Songleader at URJ Eisner Camp for several summers and currently serves as Head Songleader at the URJ Kutz Camp. Jacob is also a member of the Jewish A Cappella group Six13. He travels the country singing with communities and using Jewish music as a tool to educate and engage the next generation of Jews.
Playlists
Episode 9: Jacob Spike Kraus at Camp Louise
Episode 8: Charlie Kramer shares Shabbat Song Session Jams
Episode 7: Jacob Spike Kraus at 6 Points Sci Tech
Episode 6: Charlie Kramer features Fresh, New Music for Camp
Episode 5, Charlie Kramer Explores Camp Tefilah Music
Episode 4, Josh Warshawsky at Camp Ramah in the Poconos
Episode 3, Jacob Spike Kraus at URJ Kutz Camp
Episode 2, Josh Warshawsky at Camp Ramah Wisconsin
Episode 1, Jacob Spike Kraus at URJ GUCI
Check out the Showtimes page for details and showtimes for all of JRR's celebrity-hosted shows!