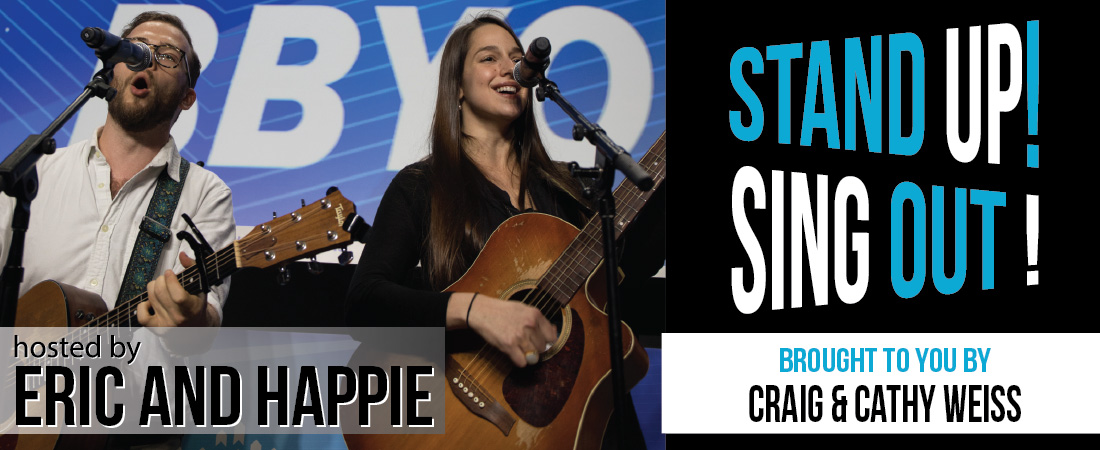 Eric and Happie give you an inside look at powerful Jewish teen experiences all over the globe. This show is brought to you by Craig and Cathy Weiss.
About the Hosts
Based out of Tulsa, Oklahoma, Eric and Happie are bringing their warm folk harmonies and indie sensibilities to the world with their debut project, "It's Yours". This album is made up of eight all-original duets and is their first published album together. Eric and Happie make music for all audiences and, more than anything, want you to know that their music, well, It's Yours.
Playlists
Episode 1, BBYO International Convention
Episode 2, March of the Living
Episode 3, BBYO's International Kallah
Episode 4, Music That Inspires
Episode 5, Songs from AJT International and BBYO UK
Episode 6: Lift Every Voice and AJT Songleading Seminar
Episode 7: AJT International in the Ukraine
Check out the Showtimes page for details and showtimes for all of JRR's celebrity-hosted shows!