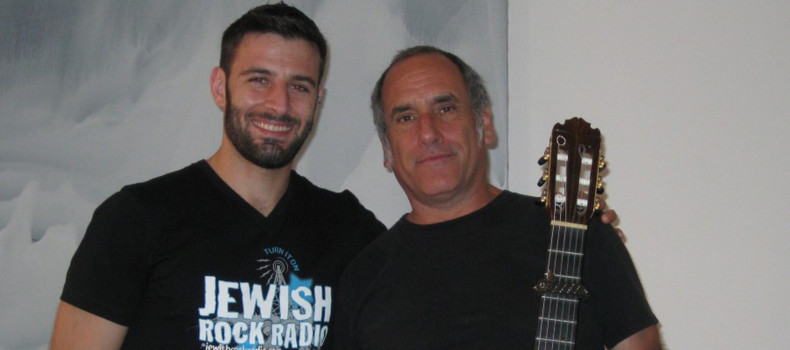 Celebrity Interview | David Broza
Israeli superstar David Broza has been considered one of the most dynamic and vibrant performers in the singer/songwriter world.
His charismatic and energetic performances have brought to worldwide audiences, a fusion of the three different countries in which he was raised: Israel, Spain, and England, filling concert halls with his famous guitar playing, ranging from flamenco flavored rhythmic and percussion techniques, to whirlwind finger picking, to a signature rock and roll sound. Broza unites the three worlds by utilizing his ability to take on the troubadour tradition, up to now, featuring lyrics of the worlds' greatest poets.
More than a singer/songwriter, David Broza is also well known for his commitment and dedication to several humanitarian causes, predominantly, the Israeli-Palestinian conflict.
Beginning in 1977, Broza has been working to bring the message of peace to the masses by joining peace movements, and singing what has become the anthem of the Peace process, his hit song, Yihye Tov.
In a recent project, Broza has written and recorded with the Palestinian music group, Sabreen, the song 'Belibi', that featured Broza and Sabreen's Wissam Murad, and two children's choirs, one from each side of the conflict. In Search for Common Ground presented awards to both artists in November of 2006.
Broza was awarded a Spanish royal medal of honor, by the King of Spain, Juan Carlos I, for his longtime contribution to Israel-Spain relations and his promotion of tolerance.
His latest album "Night Dawn; The Unpublished Poetry of Townes Van Zandt" was released in 2010 & received worldwide critical acclaim.
Take a look at one of David's newest projects; "Poetry From The Bench " a new web series dedicated to intimate and live renditions of poetry, in the future you will have a chance to join David while he chats with friend & colleagues about Music, Art & Culture and other issues. David Broza's Poetry From The Bench: Liam Rector – Hand Made Shoes.
In July, 2011, the album "Third Language" was launched, the first one since "Ze Hakol o Klum" ("It's All or Nothing") of 2002. The album was created completely by David Broza, lyrics and music. It was produced wholly throughout the Internet, an unprecedented project in the music industry worldwide.