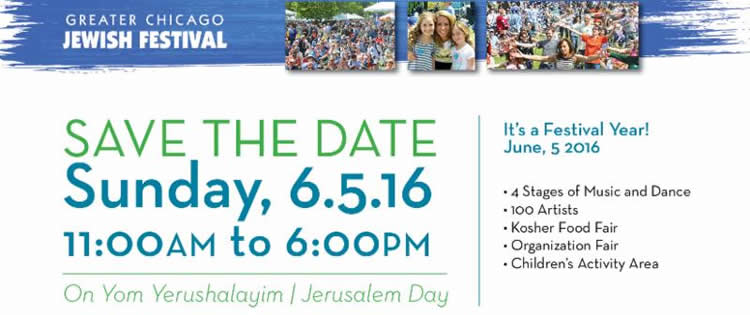 The Heart and Soul of Jewish Chicago
I look forward to attending the Greater Chicago Jewish Festival every other year, and have for as long as I can remember. The Festival is the only event that successfully brings together people from every segment of the Chicago Jewish community. I love coming to the Festival to see people who I know from every part of my life, all in one place. More importantly, however, I love coming to the Festival for the music. I love the music at the Festival because I get to hear music that I've grown up listening to, and to learn about new Jewish music of all different styles. Headliners at the festival have included Debbie Friedman, Peter Yarrow, David Broza, Maya Johanna, Peter Himmelman, Rick Recht, and many more. I rarely get the opportunity to hear such great Jewish music live, let alone with 20 thousand members of my own community! The Festival is also a great opportunity to see and hear the greatest local talent alongside these international headliners. Growing up with the Greater Chicago Jewish Festival has inspired my own musical pursuits as an educator and song leader. Now, my own children look forward to the Festival to see and hear their favorite Jewish music that they've learned through PJ Library and their own school and camp experiences.  
Oh, yeah… And don't forget the food. Where else can you taste the best of Kosher Chicago, all in one place? YUM! 
Daniel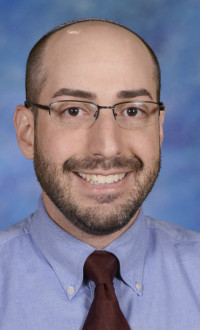 Daniel Weinberg is the Director of 5th-8th grades at Solomon Schechter Day School of Metropolitan Chicago. He lives in Skokie, Illinois, with his wife, Sarah, and their three children. Daniel is also a gabbai and past-president of Kol Sasson Congregation, Chicago area's longest running partnership minyan, and serves on the steering committee of the Greater Chicago Jewish Festival. Daniel is proud to have led singing and other educational programming for children in Conservative, Orthodox, Reconstructionist, Reform, and post/non-denominational settings.