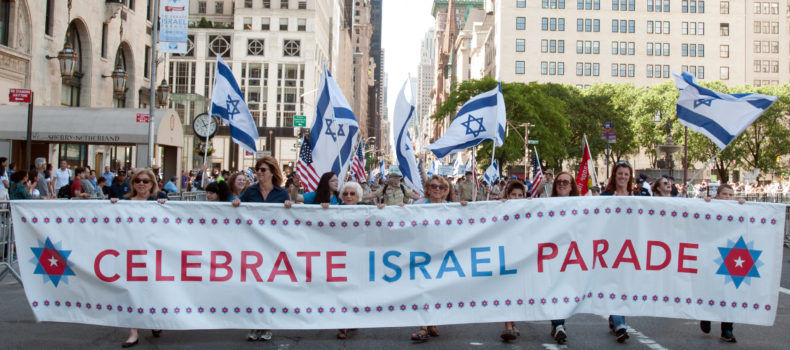 #TogetherOnFifth: An Unforgettable Celebration of Israel
I am proud to have served as co-chair of the Celebrate Israel Parade since 2010. The event has been a constant part of my life since I was a grade school student attending Jewish Day School on the Upper East Side. It was always a highlight of the end of our school year. Years later, as a young professional working at City Hall, I would staff various city officials, including former Mayor Mike Bloomberg, at the event, ensuring that their participation brought a lot of positive attention to the world's largest celebration for and expression of love for Israel. Today, as co-chair, I am most proud of the work we have done in recent years to get the parade televised live on local station My9 (Fox-NY), as well as broadcast via webcast, ensuring that even more people can take part in this unforgettable annual celebration of Israel. 
Without a doubt, the Celebrate Israel Parade was a large part of creating a strong foundation for my love and support of the State of Israel. My early exposure to Israel came in large part from those classroom studies as a young child. Having it all come together in an incredible public expression of support, with all the music and pageantry that comes with a large-scale parade, was simply unforgettable. I can't wait to carry on the tradition this year with my children, Asher and Eliana, as this will be their first parade!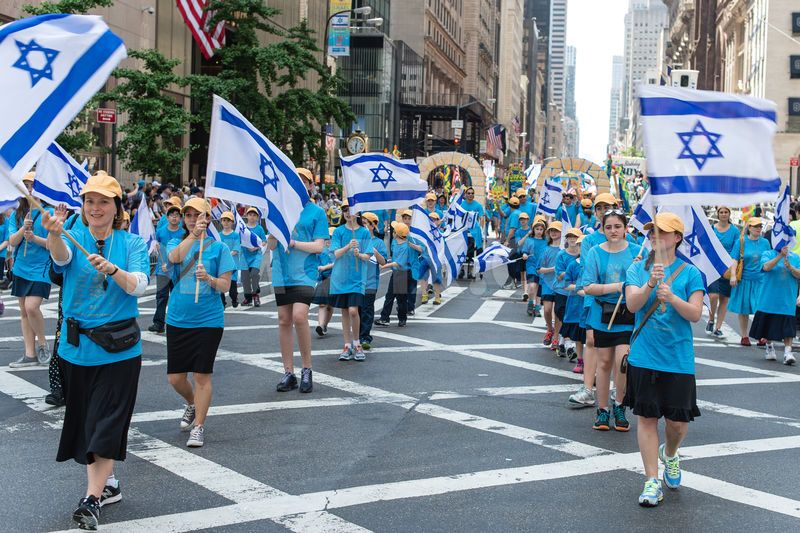 This year's musical performances will be especially memorable. I am so thrilled that we will have the cast of Broadway's "Fiddler on the Roof" join us, as well as the bands Soulfarm, the Maccabeats, and Milk n' Honeys. In addition, DJ LK from Israel will be spinning as marchers pass his location, and the Cadets Marching Band will performing "Hava Nagilah" along Fifth Avenue. Music has always played a large part in the parade as Israeli music is so diverse, and we can't wait to see what our marching groups share with viewers along the parade route in light of this year's parade theme "Sight, Sound, and Spirit."
With over 45,000 participates marching up Fifth Avenue, the Celebrate Israel Parade is New York City's largest parade, with more marchers than the Puerto Rican Day or Macy's Thanksgiving Day Parade! For 52 years, the Celebrate Israel Parade has been the one single event where the City's Jewish community can come together to express their shared love of and appreciation for the Jewish state. The parade has evolved over time and today, I am proud to be part of an event that includes Jews of all ages, religious affiliations, sexual orientation, political persuasion, and welcomes non-Jewish groups who support the State of Israel, as well. It is thrilling to be a part of an event where you can feel comfortable expressing support for a country that has given so much to the world!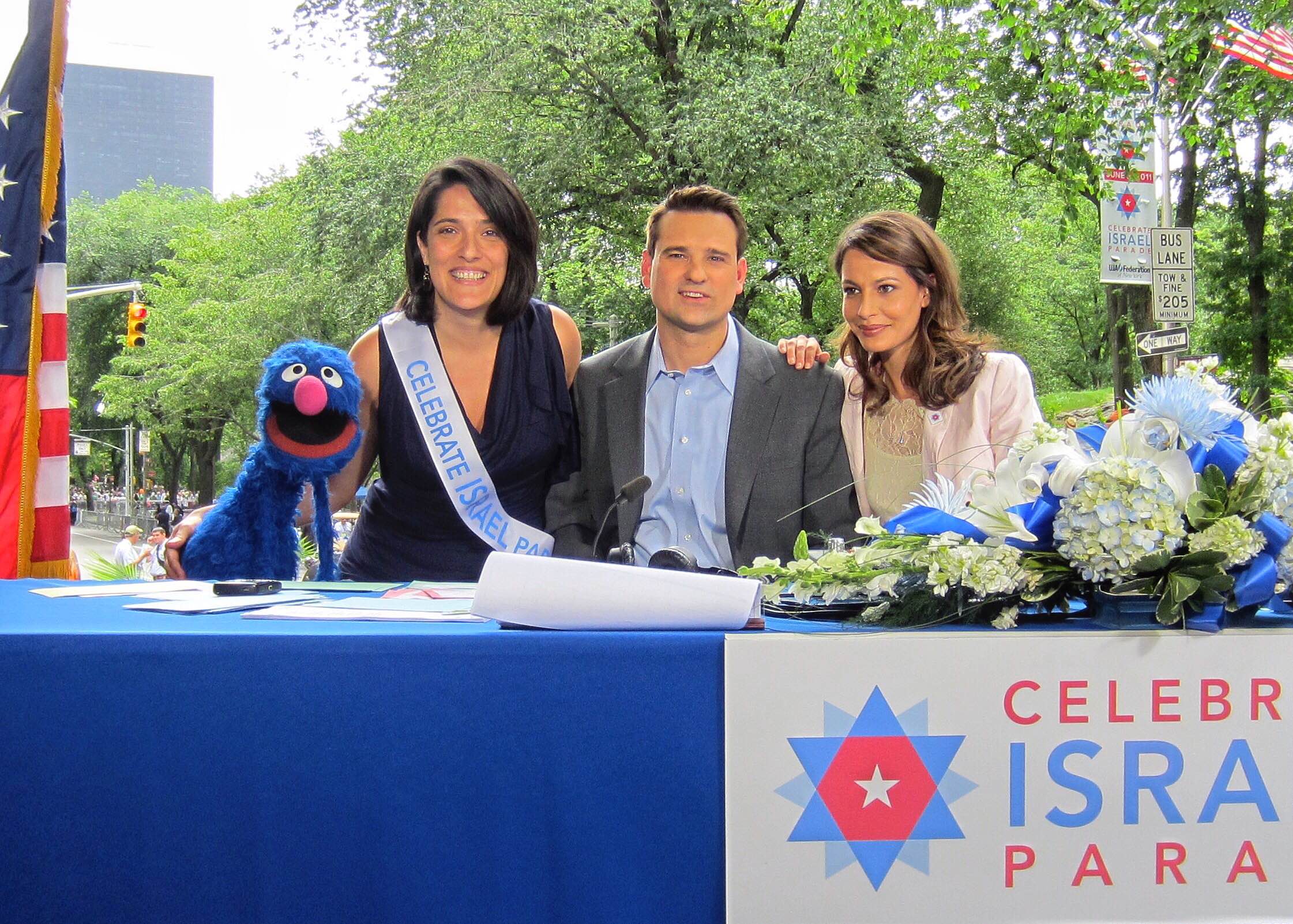 I think most people, including those that attend the parade, don't realize that the broad reach and historic success of the Celebrate Israel Parade relies on the unstinting philanthropy of our community as the event costs nearly $1 million to produce each year. Given the challenging times we live in, we can't take this event for granted so I hope readers will consider making a tax-deductible gift online at www.celebrateisraelny.org/parade/donate. Your generosity is truly appreciated and we look forward to seeing you as we march #TogetherOnFifth on Sunday, June 5th.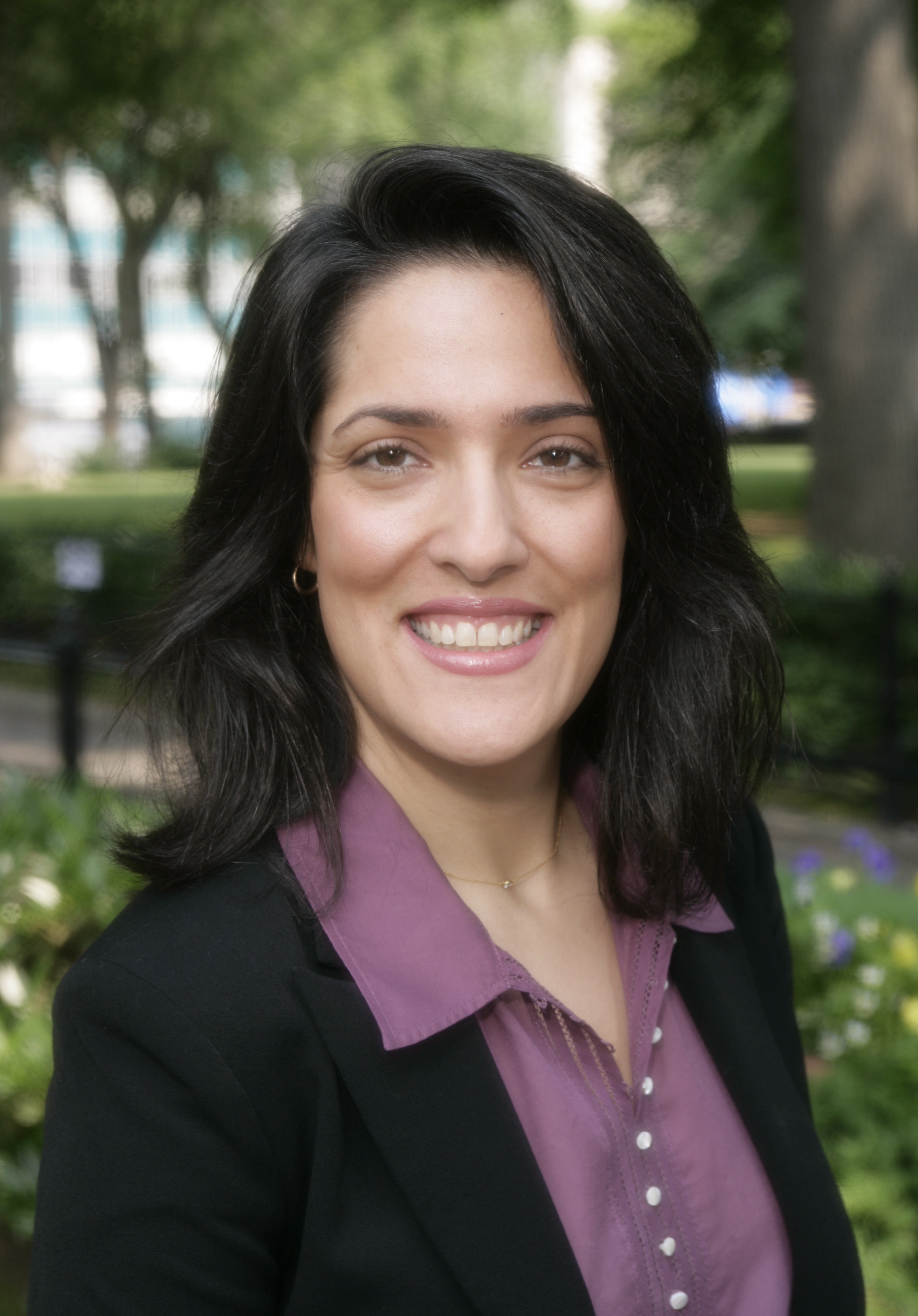 Jennifer Falk has been co-chair of the Celebrate Israel Parade since 2010 and has served as a board member of the Jewish Community Relations Council of NY since 2009. She is chief executive of the Union Square Partnership, a community-based, non-profit organization that ensures the growth and success of the Union Square-14th Street district. Prior to this, she served as First Deputy Press Secretary to Mayor Michael R. Bloomberg. She lives in Fort Greene, Brooklyn with her husband, Anthony, and their two children, Asher and Eliana.