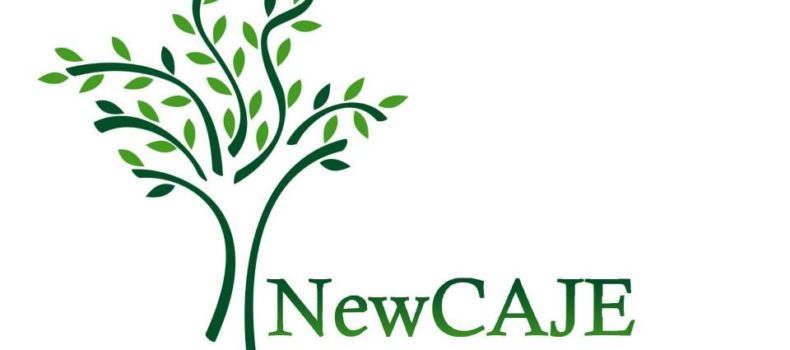 Jewish Music at NewCAJE
I've attended NewCAJE since 2012, so this year will be my fifth conference! For the first four conferences, I came as part of the Young Professionals program. This year, I'm coordinating the new Emerging Educators fellowship. I've also had the opportunity to teach sessions and perform at each conference, forming a community of friends and colleagues that lasts year-round.
NewCAJE is absolutely the reason I'm a Jewish musician today. After my first year of college, I knew I wanted to continue learning to become a Jewish professional, but I wasn't sure which path to take. I had set aside singing and songwriting, thinking I wasn't ready, or good enough. Then, out of the blue, I got a Facebook message from Michael Kates (one half of the awesome "Baal Shem Tones") asking if I would perform at NewCAJE. We played two songs at the first evening concert, and it was incredible. Not only was it so special sharing my music, but people asked where they could hear more. Now I've put out two albums and song lead for my day job, all thanks to NewCAJE!
While I came to NewCAJE as a performer, I stayed because I'm an educator. NewCAJE is a pluralistic education conference for all types of practitioners. Camp people, Hebrew schools directors, day school teachers, freelancers, and everyone in between – we all learn together and learn from each other. Attendees leave each conference with new program ideas, best practices, new colleagues, and a renewed commitment to the important work we do each day. We impact the Jewish community by using our new knowledge and network to help our communities reach their potential. NewCAJE asks the big questions, challenging us to change what we think about education, to evolve, while upholding Jewish tradition and values. As our educators grow, our communities are lifted higher and higher.
Music is all over the conference. The program each day usually culminates in a big concert, or many smaller performances. Musicians come from all over the country. Some are big names, some are brand new, but all are incredible. Many also teach sessions, highlighting how music can be a valuable teaching tool. After the official program each day, you can find NewCAJE-niks singing late into the night at the kumsitz!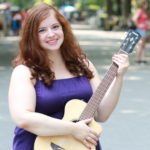 Eliana Light brings Jewish passion in a pint-size package. Raised in Memphis TN on soul music and synagogue life, Eliana now sings and teaches all over the country. Eliana's music engage with Jewish holidays, history, language, prayer, and Torah, all with an interpretive spin, empowering listeners to make Judaism their own. Her first album of original music, A New Light, was released in 2013, and her second, on ritual objects, will be out in 2016. Eliana also loves songleading, family services, education programs, traditional nusach and niggunim, working with innovative organizations like Bible Raps and G-dcast… all ways to foster connection and community through music. She is currently the Director of Music Education at Park Avenue Synagogue in Manhattan while pursuing a masters in Experiential Jewish Education at the Jewish Theological Seminary. Stop by and say "Hi!" at www.elianalight.com